We like to bring you stories from BetterPoints users who are utilising the app to make positive changes to their lives, and earning rewards while they do so. Recently I heard from Jeff who is in the 'Step Up' challenge at the University of Sheffield.
Jeff recently won one of the monthly prize draws for choosing active and sustainable travel. He has already rewarded himself with a John Lewis & Partners giftcard.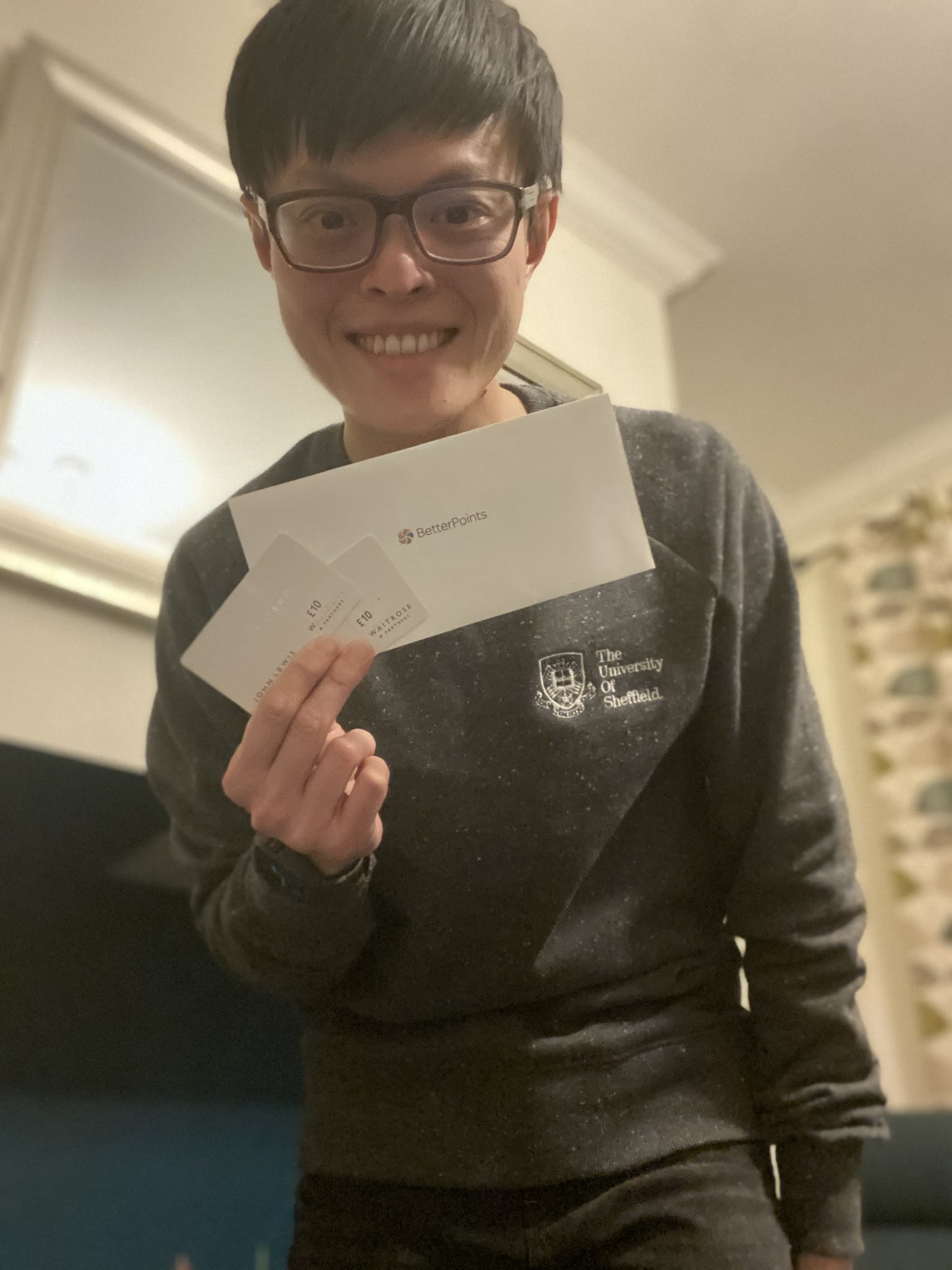 Jeff with his vouchers and new University of Sheffield sweater
Here is what he said about discovering BetterPoints and the positive impact it's had on his health and wellbeing:
"The Step Up challenge has helped me to be more active than I usually am. I like to walk and run sometimes, but it was difficult when you have a busy work/social/Christmas holiday schedule in December. The BetterPoints app helps me to keep my exercise on track, and I definitely did more walking over Christmas as a result.

It was definitely rewarding by using the BetterPoints app. It encourages me to make walking and running a more regular habit. I will think about how my choices travel impact the world and see if I can find a better way.

I think more areas need to adopt an incentive-based system like BetterPoints." - Jeff (Chun-Cheng) T
Big thanks to Jeff for sharing this with the BetterPoints community. We are very proud to work for a company that makes such a difference to people's lives through using the app. Hope you enjoyed spending the giftcards Jeff!
If anyone else would like to share how BetterPoints has impacted them, please do get in touch by emailing us at customercare@betterpoints.uk
Kerri - Challenge Engagement Manager